Check out this cool project by one of our very own writers!
This replica of the iconic Triumph motorcycle was made using spare LEGO® parts.
It took 740 LEGO® pieces and a lot of patience to recreate every detail.
If the project gets 10,000 supporters, LEGO® will consider making it an official set.
Excerpt from Lego Ideas:
The T120 is a legendary classic of motoring history, premiering in 1959 and still in production!
Stats
Year: 2019
Country of Origin: United States
Engine : 81 bc (brick count)
Total Part Count: 740 bricks
Weight: 1 Pound 0.6 Ounces
Dimensions: H 8″ x L 13″ x W 7″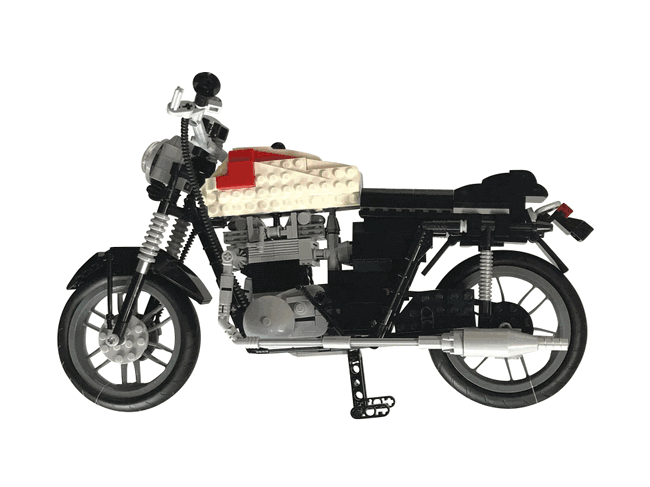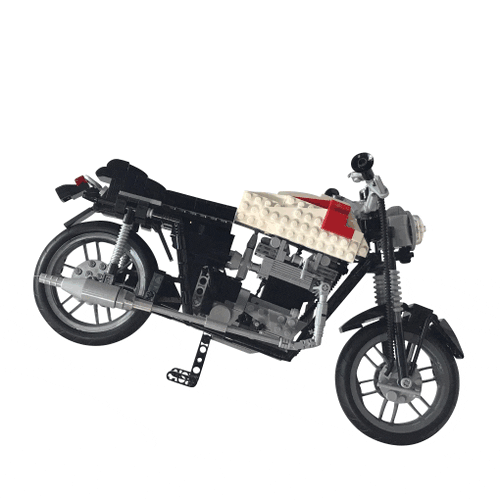 Accuracy
Compare this image of a US 1970 Bonneville T120 to the LEGO model. This image was used, among others, when designing the replica.
Every effort was made to be as authentic and true to the original as possible, right down to the stitching (seriously!).
Of special note:
triple tree (how the handlebars turn the front wheel)
glove box appears when the seat flips up
the moving chain driving the back wheel (but not enough space for a real motor)
the iconic long seat
shock absorbers
And Don't Forget…
The handlebars steer
The throttle turns
The center stand folds up
The wheels and chain rotate 
The seat opens
The kickstart takes some force to push down!
The End
Thanks for reading! We hope you find this helpful. If you have suggestions, content ideas, feedback or want to contribute send us a quick email at info@rvsupplyco.com.